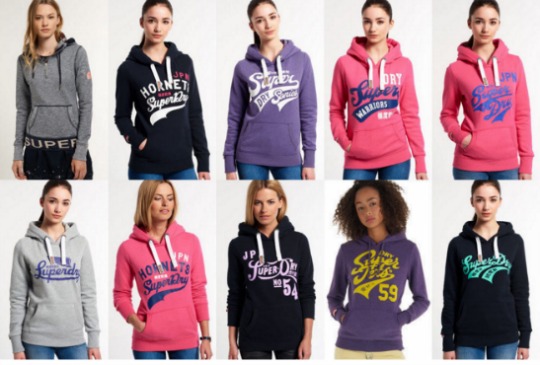 Got a teenager with expensive taste? Grab them one of these Womens Superdry Hoodies from eBay Seller: Superdry. You can forget spending £49.99-£54.99 for one as these are only £14.99. You should also check out the other items in the Superdry Official Outlet on eBay. Seriously, I doubt you will set foot in a Superdry store again once you see how much you can save. Delivery is absolutely FREE of charge too.
Once your child hits Secondary School age, you can forget about Elf on the Shelf and buying them toys for Christmas. They don't want babyish stuff when they are 'practically an adult'. Make them feel all grown up with one of these Womens Superdry Hoodies. You could also annoy them by buying yourself one too.
There are 46 different designs/colours to choose from, meaning you could buy THREE different ones for less than it would cost you for one out of a Superdry store. What a BARGAIN!
Superdry clothing is apparently on the small side so you may want to bear that in mind when ordering. Sizes start from a 6 (XXS) to a 16 (XL).