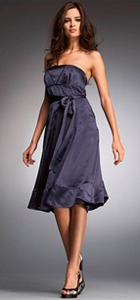 How's your Monday going so far PlayPennies mums?  Fancy a bit of cheering up and some non-bank-breaking retail therapy?  Then I might just have something for you!
I am totally in love with In2TheBasket!  They have so many wonderful dresses (and other things) at brilliant prices that you can afford to buy yourself a new frock 'just because' without worrying about upsetting the bank manager (or him indoors!).
This stunning Nicholas Millington silk dress was £79 but is being sold by In2TheBasket for just £29.99!  It's available in sizes 8 to 16 and I'm in love with it - it's handwash only but who cares!?  It's beautiful and erm...I've just bought one (all in the name of the job of course!).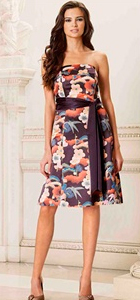 If that dress isn't your cup of tea then maybe some other ones will take your fancy, and if you've got a wedding or party coming up then I reckon In2TheBasket will have something for you.
Looking through all the dresses here are some that caught my eye, see if you like them too:
Ted Baker charcoal satin dress - WAS £140 but is now £39.99 (sizes 8, 10)
Occasions black and white print dress - WAS £59.00 but is now £19.99 (sizes 8, 10, 12)
Nicholas Millington multicoloured Prom dress - WAS £99.00 but is now £39.99 (sizes 8 through to 22)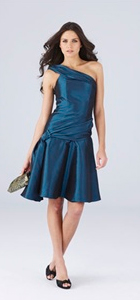 You know, this Occasions one-shoulder Prom dress would even work as a bridesmaids dress!  The colour is absolutely STUNNING and with the knot styling at the waist it's a very eye-catching design and different for a bride-to-be who wanted to break away from the 'norm'....just a thought.
It was £85 but is now just £29.99 and is currently available in sizes 10 through to 20 and I think it would make any woman who put it on look AND feel nothing less than jaw-droppingly gorgeous! (No I haven't bought it...I daren't...STOP IT!  Must. Not. Buy. Another. Dress!)
There's no delivery to pay with In2TheBasket either so you can just spend your money on DRESSES!  YIPPEEE!
Thanks to millarcat over at HUKD!