Did you play the Hush FIFA 2010 World Cup discount promotion that we featured last month?
I didn't because I daren't go there very often - it's a very dangerous place for me and I already have lots of lovely Hush things in my wardrobe.
So just to tempt me even more, news of their up to 60% off summer sale dropped into my inbox late last night.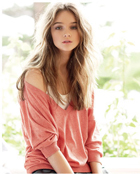 The worst thing is - as I mentioned in this morning's White Stuff summer sale post - I'm in the market for jumpers and warm things and guess what's part of the sale...yep, the big summer slouchy jumper I've been resisting ALL season!
It's been reduced from £45 down to £30 and I'm telling YOU about it in the hope that you'll rush over to Hush and buy them all so they go out of stock before I give in and order one myself. Please, save me from myself...I'll beg if necessary *grin*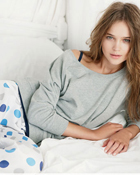 There are lots of other yummy things up for grabs in the Hush Summer Sale though, so if you REALLY can't be persuaded by the summer slouchy jumper (they are really lovely though) then maybe something else will take your fancy and you'll be able to save yourself a few quid.
Summer slouchy jumper? No? Are you sure...? I'm sure it would look ace on you!