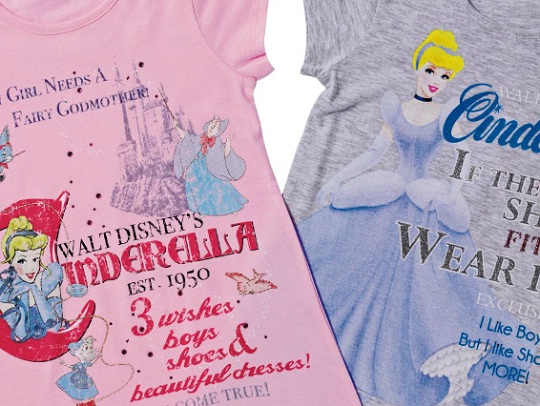 Argos has reduced the price on this two pack of t-shirts by half. The Disney Princess Girls' T-Shirts 2 Pack - 3-4 Years is now £4.99 instead of £9.99. It is free to collect in store.
From the photo it would appear that both t-shirts have a Cinderella theme, one is pink and the other is grey with a purple/blue illustration. I really like the designs on these t-shirts. They remind me very much of the 80s. And while I am really not a fan of the whole Disney Princess thing normally, I find these to be pretty OK overall. No wait - I just read the pink t-shirt. Hmm not 100% sure I'd want my 3 year old in a t-shirt that says - boys, shoes, beautiful dresses - dreams do come true! Who writes these things?
However,  I do like the longer body design. They look really comfortable and perfect for summer. Which I am sure we will get this year (unlike the fake summer of 2012).
The t-shirts are 100% cotton, and were last on sale for £7.99. There's only the one size left unfortunately.
Most of the customer reviews are positive. One does point out that the material is quite thin. Popular plus points about the t-shirts though include the fun design, and the fact that they are lovely and long.
Thanks to VKApple at HUKD!