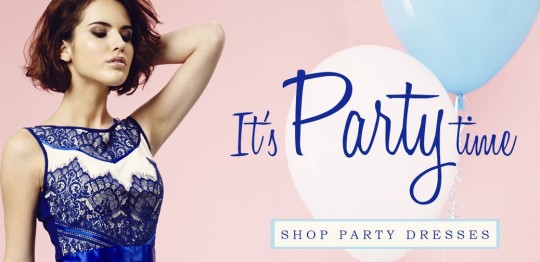 Chi Chi London has up to 80% off women's dresses, evening wear, formal wear, shoes, bags and accessories. There are a number of different additional saving options you can try too, like free shipping on orders over £75, and 10% off your first order too.
I am amazed that I've been able to refer to Christmas already in quite a few posts this February, but that's the money saver's way, isn't it! Plan ahead and spend less on these things.
Chi Chi London have some really fabulous and beautiful dresses in this sale, and with up to 80% off, you can have a different dress for every do  you're attending this year.
There are 172 items in the sale, in dress sizes 8 - 16, and with prices starting at £16.99. I particularly love the super summery Chi Chi Artura Dress, perfect for someone leggy, and only £17.99. I can imagine it being a favourite in sunnier weather.
If you're spending under £75, then your shipping will be £3.75 which is totally acceptable, and takes 2 - 5 days, or next day delivery which is a still very reasonable £4.75.