30% Discount On All Clothing @ Joules Clothing

I know Joules clothing from my countless days spent with horses - you might not know them at all, but you will in a minute!
Discount: 30%
Minimum Spend: £0.00
Promotional Code: INVITE30
Click HERE to trot on over to Joules Clothing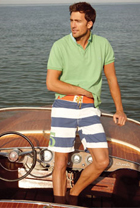 Be careful when you go to Joules won't you, because their clothing is lovely and it's very easy to get carried away.
They have departments for men, women, boys, girls, babies, home and garden and of course, if you're horsey...an equestrian department too!
There's so much to choose from that I'm not really sure what to show you - so I'll go quickly for something from each.
For men, I really like this casual polo shirt and shorts look.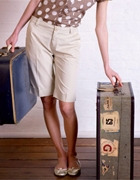 For us girls - how about this achingly elegeant shorts and shirt combination?
I warn you, the kids stuff is super-cute and is going to take some resisting - there are great sweatshirts for boys for when the evenings get chilly, stunning little tops for girls and as for the babies...look at your own risk!
And I'm quite taken with this funky looking coolbag too! And from the horsey department - wellies need never be boring and plain again.

All you have to do is mooch on over to Joules Clothing and use the discount voucher code INVITE30 when you get to the checkout to get 30% off your final bill and there are various delivery options and times too,  so just choose which one you want.
Thanks to edi over at HUKD!