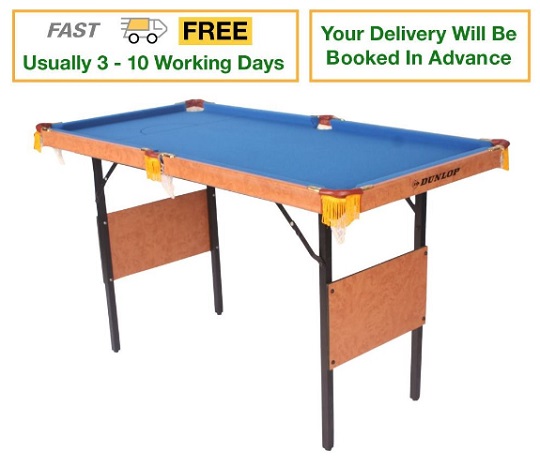 This is a whopping deal, sorry, but it really is. Sports Direct is selling this pool and snooker table for only £29.99 instead of its usual price of £110.99. That's 80% off the usual price on an utterly awesome Christmas gift.
You can get the Dunlop 4ft 6inch snooker table for £29.99 in blue or the Dunlop 4ft 6inch pool table in green for the same price. Both usually sell for £110.99 so you're saving over £85 on this price. It is epic and would be an awesome Christmas gift for someone who loves the game but can't afford the kit at home.
On top of this epic saving you also get free delivery within three to ten working days, which is just great. The table comes with steel foldaway legs, a full set of accessories that includes the balls, cues and chalk, and it is easy to store and take care of too.