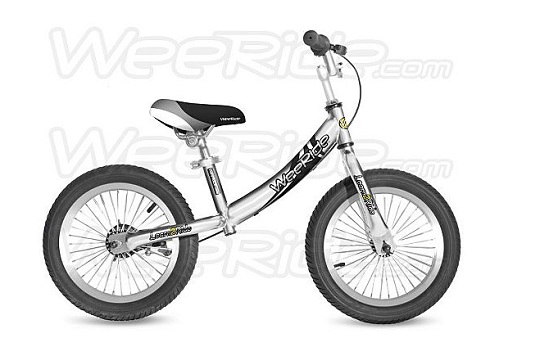 Save £25.00 when you buy your child this awesome WeeRide Deluxe Balance Bike for Christmas this year. Asda has marked the bike down from £75.00 to £50.00. Balance bikes are the best way to teach your child to ride a bicycle.
You can now skip out the stabiliser stage when your child learns to ride a bicycle. These balance bikes are a genius and easy way for them to learn to balance on a bike quickly. Most children who have used a balance bike will be riding without stabilisers on their own bike by the aged of four.
After the successful launch of the first balance bikes two years ago, WeeRide are now launching their Deluxe Balance Bikes. The original balance bikes were aimed at 18 month – 3 year olds with 10" wheels. The new deluxe versions are aimed at 3-5 year olds with 14" wheels, perfect for later starters or children who have grown out of their first Balance Bike. This bike can be assembled in less than two minutes by simply dropping in the seat post and handlebars.