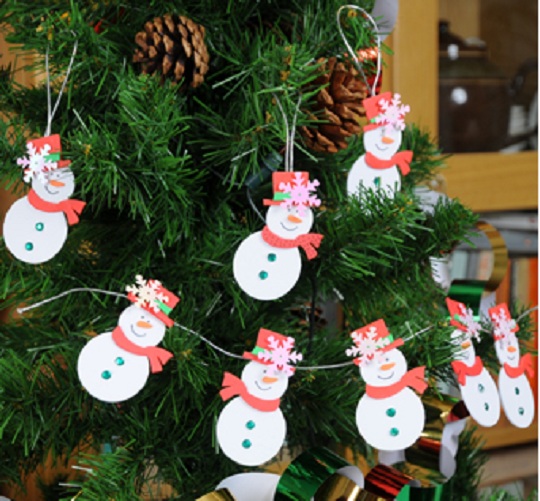 Save a fortune on expensive Christmas ornaments by making your own. For example this kit of snowmen and associated bling on an elastic cord is just £3 at Hobbycraft. They offer free click and collect or, if your order is under £30, Hobbycraft charge £2.95 for delivery to addresses on mainland UK.
I adore Christmas. The music; the food; the friends and family getting together having a laugh (and a sherry!) But the thing I (and my kids) love the most is decorating the house. Over the years I've collected every bauble, ornament and long legged Father Christmas for placement on the mantelpiece and to be honest it's rather an expensive exercise.
Enter Hobbycraft with their fantastic choice of kid's art and crafts at bargain prices you can't afford to miss. Kids love making things and this snowmen ornament includes everything you need – all you have to do is provide the glue. The kit includes: foam shapes and stickers confetti snowflakes rhinestones and elastic cords which will make 20 ornaments measuring 7.3cm tall. Not suitable for children under 36 months.