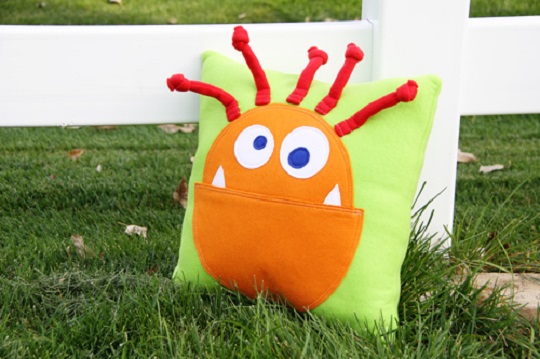 The time for making Christmas gifts is fast ending as we approach the big day and we're all running around like crazy shopping/making/baking creatures. So I figured let's see what we can still make between now and Christmas for those lovely children in our lives and I found 10 gems just for you.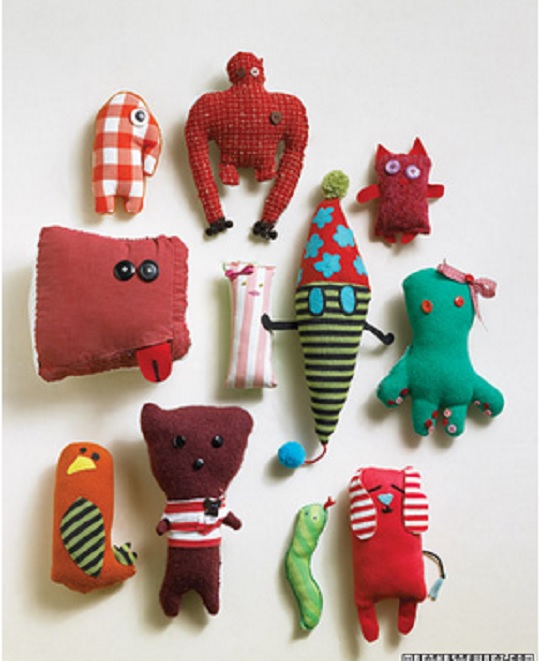 1. Stuffed Animals from Kids Drawings
This idea is so popular that the lady who came up with the idea is booked up five years in advance. Her designs are so spectacularly good, though, that you can't help but think they are something of a family heirloom, rather than a cute little toy. Following the instructions on the beleaguered Martha Stewart's blog you can bring your own child's drawing to life, and it is such a stunning idea.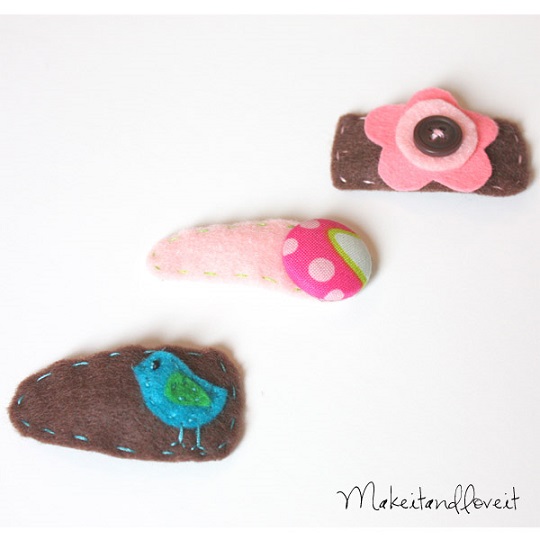 Fancy making some lovely little felt hairclips for those little girls in your life? The best part of this particular make is that you can whip up so many of these and you don't even need to know how to sew like a pro. They are easy, you can copy the ideas on Make it & Love it if you are stuck, and the little tots will love them.
Ok, this is too gorgeous for words and we are still stuck on the site Make It & Love it because they have at least five things I am going to recommend to you to make. This one may need you to have a slightly higher sewing paygrade that the last one, but all you need is an old, lonely glove!
4. Make your own stuffed turtle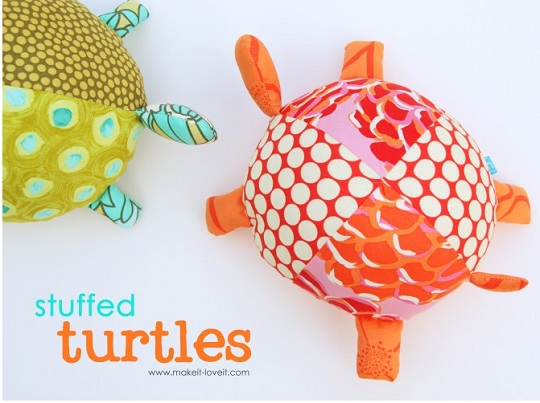 This pattern can be downloaded for free off the Make It & Love It website and is very easy to follow. I cannot recommend it enough, especially as a special Christmas gift for a turtle loving kid. I have already found the perfect fabric for a little family of these!
Go on, make this gorgeous chap for your kids and throw the colours around to really get some variety into this Christmas gift for kids. Handmade monsters have never been so adorable. You can find the full pattern and guide at We All Sew.
Make It & Love It has captured me again with this utterly brilliant idea. You can now take all those mouldy, broken and battered crayons and melt them down to make personalised and custom designed crayons for Christmas gifts. Absolutely brilliant and totally thrifty.
7. Scrappy Christmas throw pillow
Let the kids snuggle up toasty with this lovely pillow tutorial from Skip To My Lou. She will walk you through making a sweet little pillow that has been personalised with impressive flair and can be tailored to suit anyone's particular tastes.
Follow this tutorial to make a fort table cover for kids to enjoy and hide under. I really do need to make one of these for my daughter before she is too old to appreciate it. This is such a good idea and there are other versions on the web too, if this one doesn't work for you.
9. Make a fluffy bouncy skirt for girls
This one is for all the mums and dads of girls out there who have a dab hand at sewing and can follow these instructions. This woman is so talented, and this skirt is too gorgeous for words. I am so going to try and make one of these. OH yes.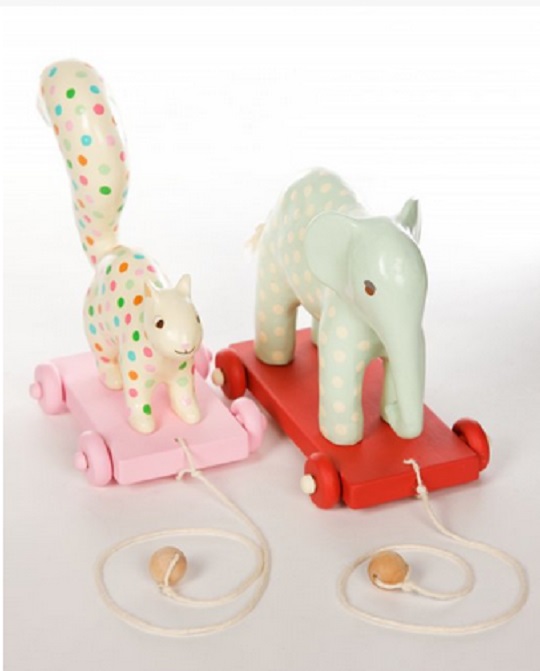 Think this is going to over extend your abilities? Not so! Martha Stewart talks you through now to make these amazing toys that will be one of a kind gems for little kids. These would also be brilliant as baby shower gifts too.