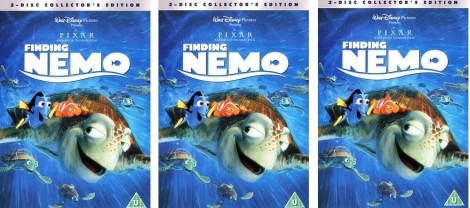 This is a pretty cool Disney deal at Sainsburys Entertainment where you can nab two Disney DVDs for the price of one. A perfect buy for those of you stocking up on, um, Christmas stocking gifts and, depending on whether you aim for Blu-ray or DVD, can cost you as little as £11.99 for two.
There is a rather nice range of DVDs available with this deal actually. You can choose from Tangled, Beauty & The Beast, Tron Legacy (aargh), Alice in Wonderland (original), UP, Bambi, Toy Story 3, Fantasia, The Princess & The Frog, Cars, and a Christmas Carol…
….you can also get Dumbo, Finding Nemo (do you speak whale?), Aladdin, Monsters Inc., The Aristocats, Toy Story, Toy Story 2, Robin Hood, Tinkerbell & The Great Fairy Rescue, Wall-E (awesome), Bedknobs & Broomsticks, Lemonade Mouth, Mary Poppins…
…The Fox and the Hound, Bolt, Ratatouille, The Rescuers (brilliant), Mulan and Fantasia. Ta da!
Thanks to jakejakejake at HUKD!