Here at PlayPennies we know all to well how hard it can be, this time of year, keeping all the balls up in the air. You never got past wrapping up all the books for the book advent calendar, and you just about manage to replace the chocolate in the advent calendar before the kids notice it's missing. You were going to do those 12 days of Christmas crafts before bed every evening, but honestly by the time you've cleaned up from dinner, you just want to get the kids to sleep, and even though you had a reminder in your diary for Santa's grotto's tickets going on sale, you totally forgot and now your tot is the only one not going on the Santa train. Yep. We're all working mums here. We know what it's like, and there's no judgement here.
What we can offer you though, is a round up of all the free or almost free Christmas activities you can do from the comfort of home over the next less-than-two-weeks before Christmas.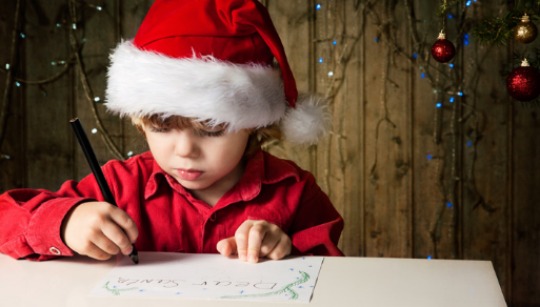 Write a letter to Santa, Get a letter from Santa
If you've not written a letter yet, you can get your little one to write a letter to Santa and while you may have to start helping the time line along somewhat - like by ordering your return letter sooner rather than later - there's still time to get a return in the mail. There are loads of free online templates from Santa letters that you can choose from, but you can also support the NSPCC by donating around £5 for a letter, although technically you can do it for free too. You need to be quick on this one though, your last order day is tomorrow. For blind or partially sighted kids, the RNIB has letters in Uncontracted braille (grade 1), Contracted braille (grade 2), Large print or Audio. 
Send Christmas Cards
If making Christmas cards isn't your thing, you can always do a few personalised online cards, like for example the three per household from Sky.
Or you can draw the whole family into your shame and make one of the Elf Yourself videos to share with all your unsuspecting friends. It's bound to give the kids a giggle, if nothing else.
And if you're still loving Monty from the M&S adverts, there are free Monty Christmas cards that can be personalised and sent too.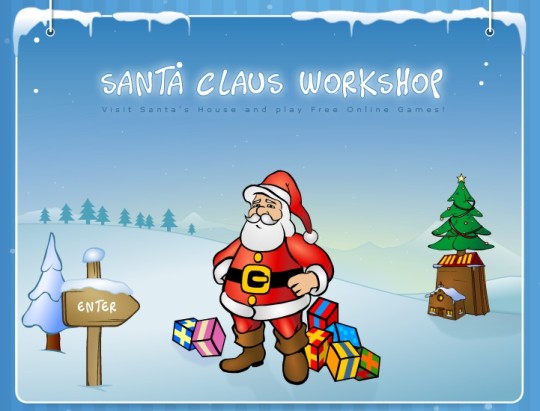 Activities & Activity Sheets
Whatever says Christmas to you and your family, there are activity sheets for it. For example the Gruffalo Activity Sheets and Games are free fun.
Santa's (online) workshop has loads of games, activities, colouring pages you can print, suggestions for crafts and activities, Christmas recipes, Christmas songs to listen to while you're crafting and baking, and Christmas stories too.
Music
Hop on over to the Google Play store for free Christmas music - nothing like the sound of Jingle Bells to to get you in the Christmas spirit.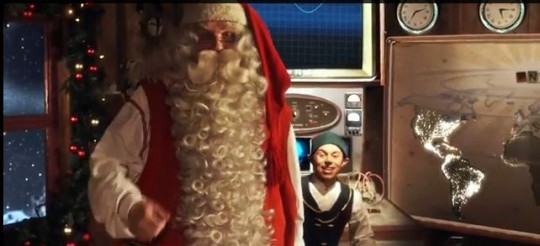 Get a call from Santa
I can only imagine the joy and pleasure on a child's face when Santa gives them a call! The app can be downloaded free, and it's really great. My kids loved it.
Of course there's also the ever popular Portable North Pole video, which is beautiful.
Keep an eye on Santa
If Santa's sending his elves to keep an eye on us, it's only right that we get to return the favour right? Remember to see where Santa's at on Christmas eve with Norad.

They must need fattening up for the big flight, so you can watch the reindeer being fed here.
You may also be able to see Santa fly across the sky outside on Christmas Eve. Maybe. Which ties in nicely with the last one:

Get out doors!
There are so many Grottos and Carols By Candle Light and all sort of other Christmassy events that don't require booking. Last year the best Santa's grotto we went to involved expensive tickets, and long queues, (although the decorated Santa's village was worth it!) and the most unusual one involved a 4D movie with a Snowdog and falling snow. The best gift we got from Santa, however, was from a £3 ticket bought as we were walking through a mall. We popped in to see Santa and he gave my kids fab gifts and spent ages chatting to them which just goes to show that sometimes the less popular events are better!
If you're close to one of the Coke truck stops, that could make for a fun trip out too.
Hopefully there's enough here to get you started - it's really never too late to make Christmas special.