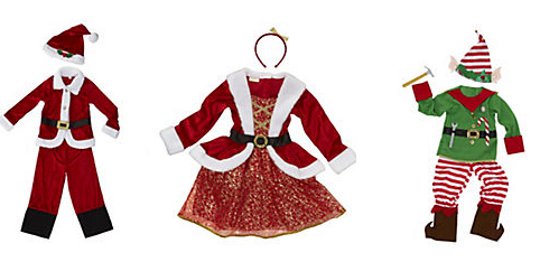 Sainsbury's has 25% off toys Christmas dress-up, perfectly timed for Christmas parties, fancy dress and festive fun.
You could pretty much dress up all of Santa's crew, without the reindeer perhaps, with 25% off costumes. The Santa costume, a little lady Santa, and an Elf costume are all between £7.50 and £9 right now.
The 100% polyester, handwash only costumes are great fun for little ones, and do tend to make them look even a little cuter at this time of year.
And as the blurb on the website says about the elf costume - Elves are not just for Christmas, they're also good for fairy tales and general magical fun, so at least that costume could be an any time Christmas gift. But the children don't particularly care. My little ones are huge fans of dress up, Christmas time or not.