Christmas is now less than six weeks away and this year I decided to make my own Christmas cake for the very first time. The thing is, you can end up spending quite a lot of money on a shop-bought Christmas cake and you aren't guaranteed that it is going to taste very nice.
I have done a bit of research into how expensive Christmas cakes are this year and they can range from as much as £5 for just a cake topper to £75 for a homemade cake from Notonthehighstreet.com. That's a lot of money for something that's going to get eaten! So, I have gone and hunted for cheap and cheerful Christmas cake recipes, actually made them, and then compared how much they cost to make versus the shops.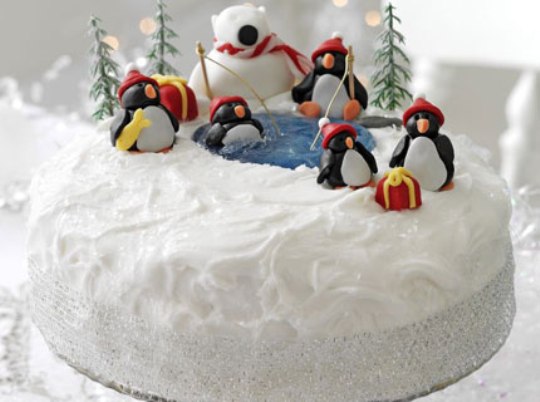 The first cake that I made is from DeliaOnline. It is a recipe that has been in print since 1978 and is remarkably easy to make. I started making this one on Monday as you need to soak the fruit in brandy overnight. My house smelled amazing and everso Christmassy!
To buy all of the ingredients, except the icing, for three cakes including all the fruit and nuts and flour and treacle, cost me £20. This then worked out to about £6 a cake if you exclude the electricity costs (you have to bake each cake for over four and a half hours). The recipe is very easy to follow as well and last night, as I pulled the last cake out of the oven to cool, I snuck a taste. YUM.
This cake takes about eight hours to make from start to finish. This does not include the overnight soaking, though. You have to first make it, which takes about 30 minutes, then cook it, 4.5-5 hours, and then it takes about four hours to cool. Yes, that long. The cake seemed to treble in weight, which astonished me, and is very rich and moist. I love this recipe and I am particularly pleased with the fact that I get to "feed" it brandy for the next few weeks. And if you don't fancy marzipan (as many people don't) Delia offers you an alternative for the top of the cake too.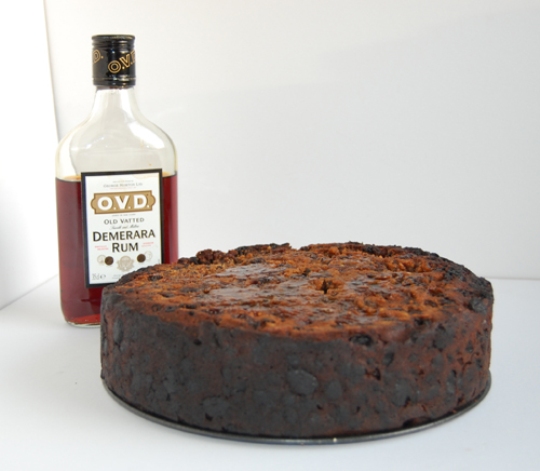 The recipe doesn't really explain whether or not my cake is going to go off before Christmas so I did some research and found out that as long as you keep your cake well wrapped and well fed, it will last for months and months. You don't have to feed it just brandy either, you can add in any type of dark alcohol. I have heard of people using whisky, rum and, for teetotallers, fruit juice.
The next Christmas Cake recipe I tried was the one from BBC Good Food. You're probably wondering why I have been making so many of these Christmas cakes well, I am giving them as Christmas gifts to family as I am on a budget and a homemade Christmas mission this year.
This Christmas cake recipe works out to the same price as the Delia one. The reason for this is that instead of buying three separate bags of currants, raisins and sultanas, this recipe asks you to just get one back of mixed fruit but you have to buy more cherries and some marmalade (yeah, the marmalade floored me too).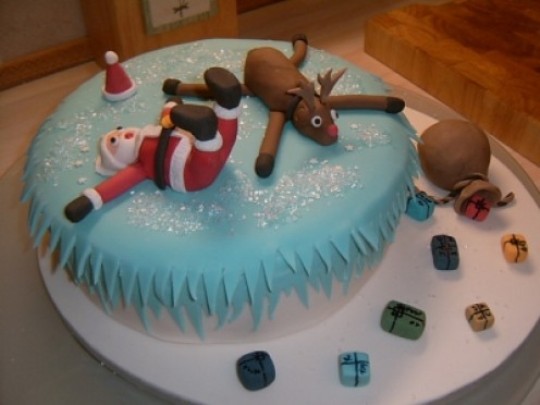 The total cost of buying all of these ingredients comes to about £6 per cake if you are making two or three, or £10 if you are making one. I bulk bought because most of these ingredients are needed on a regular basis anyway…
One thing that stood out with both recipes was the curdled eggs issue. Delia was forgiving which is a good thing because I let my daughter help me with my second cake and bang, all the egg went in at once. I was worried that the cake would taste off but it is perfect, however, I really do advise not to let it happen as it looks awful and won't do your cake any favours.
The BBC Good Food Christmas cake recipe is as easy to follow, if not slightly easier, than Delia's and it is sitting in my oven right now, cooking away. It also needs a shorter cooking time of around three hours and asks for less fiddly preparation.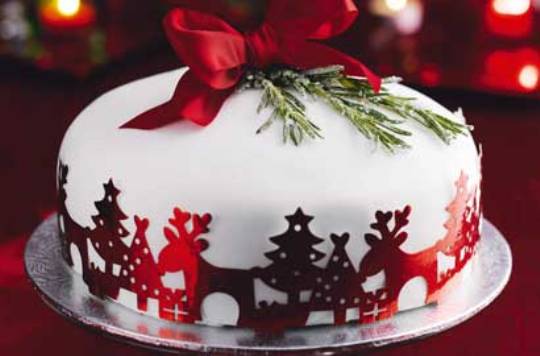 I would recommend the Delia cake for people who want to enjoy the baking experience and relish each slow process and moment. However, if you are in a rush and pressed for time, then the BBC Good Food Christmas cake recipe is the right one for you as you can whip it up in 30 minutes while juggling a phone call, homework and your boss.
Of course, the next thing you need to tackle is the icing. Both of these recipes give you clear instructions on how to ice your Christmas cake and this link will show you some amazing ideas on how to make it beautiful. Just make sure you shop around on the marzipan so you don't end up spending more than you would have on a shop bought cake.