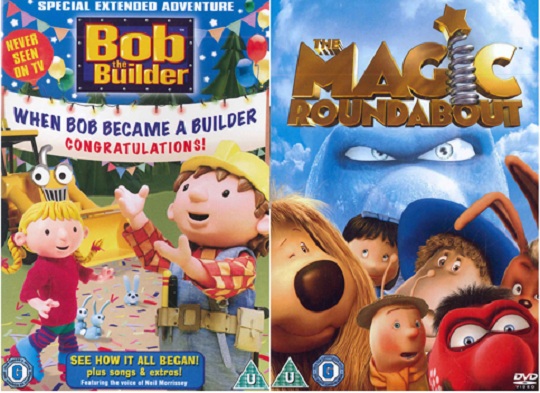 There's a great offer on at The Works at the moment, buy two DVDs for just £5.00. There are six different DVDs to choose from, all firm favourites with toddlers and young children. The DVDs included in the deal are normally priced at £2.99 each.
The list of DVDs you can choose from includes three Bob the Builder DVDs, two Thomas and Friend DVDs and one Horrid Henry DVD. This deal is just in time for the Christmas holidays when all the kids are going to be home from school and entertaining them all day is going to drive you crazy. With the weather the way it is they'll have to be indoors most of the time and with a new DVD of one of their favourite characters you can take a short break.
Some new DVDs could also be really useful if you're planning to go away this holiday season and need some entertainment on the train or in the car. Take advantage of this super offer from The Works to stock up on Christmas gifts or just put them in the cupboard for a raining day.