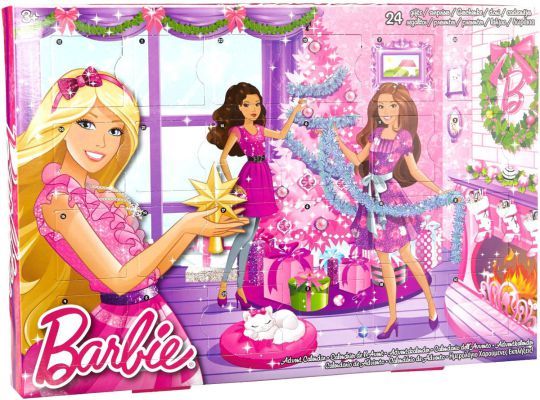 Barbie may have dwindled in popularity since we were young but she still has a cult following, not just kids either. Just like Lego, anything Barbie is collectable, especially special items like Advent Calendars. You can get the Barbie Advent Calendar for just £9.99 with FREE delivery from eBay Seller: myplanet. This isn't the Kinnerton chocolate version, but is jam-packed full of goodies for your little one's Barbie doll.
What can one expect to find behind each of the 24 doors on this Barbie Advent Calendar? Clothes, jewellery, scarves, shoes and lots of other accessories for official Barbie dolls.
This calendar is a must for any little Barbie fan. Priced at just under £10, I don't think it's a bad amount to pay considering a lot of 'alternative' Advent Calendars go for £15 plus.
eBay Seller: myplanet has sold 273 of these already and I can see that figure rising quickly as we get closer to December. These 'non-chocolate' Calendars are super popular just now and everyone seems to be looking for different ones.
I can see me bagging a couple of these myself at this price, as I know that these toy filled Barbie ones can sell for as much as £18 during peak season.