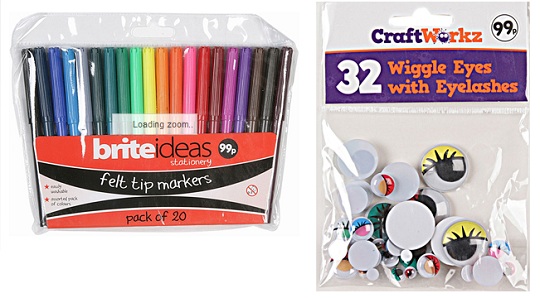 It's the holiday season and as well as looking for Christmas gifts many of us are also looking for things to entertain the kids while they're on holiday. Keeping children busy with arts and crafts is a great way to keep them from being bored and to encourage their creativity. The Works has a great deal on arts and crafts at the moment, get three for the price of two.
The Works is a super site with just about anything you need for Christmas. There are great deals on books, toys and games. One of their best deals is the three for two offer on art and craft goodies. They have pens, stickers, wiggly eyes and many other items to help your kids get creative these holidays.
The art and craft items are really affordable to start with. Most of the prices are between 99p and £3.99 so you're already saving money before this great deal. Some of these items will make really good stocking fillers too.