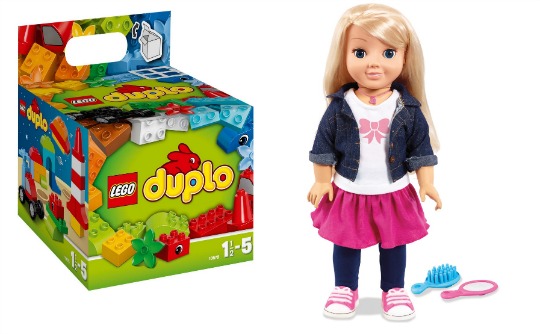 There's a sale on at every store on the high street, but about this time is when the big reductions start happening. Debenhams has started it's Blue Cross Sale today, in store and online, with masses of stock reduced by 50 - 70%.
The sale is across all departments : Women's, Men's and Kid's Clothing and Shoes, Toys, Electricals, Furniture and Home, Beauty and just about everything else too.
There are some really good bargains to be had if you want to stock up the kid's wardrobes, get some birthday gifts in early, or treat yourself to something nice.
I know we're all up to our armpits in new toys that we are trying to find room for, but there will still be birthday's on the horizon, so it's worth taking a look at the Toy section. My Friend Cayla* is £30 now, the VTech Playtime Bus* is just £10, and the Lego Duplo Creative Cube* is 60% off at only £10! Also in the sale are favourites like Sofia, Transformers, Play-doh, Nerf and loads more, most of them at least half price or better.
So I've seen gifts that my kids would love that I'm going to get and put away until their birthdays, and hubby is after some new smart shirts, so we'll be shopping later. We were in store this morning and didn't see a fraction of the bargains that we've seen online, but stocks will move fast at these reductions.