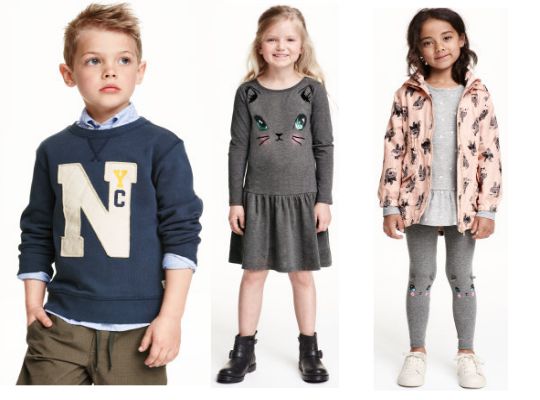 You can pick up such great bargains from H&M when it comes to children's clothes. I am a great fan and with having four boys to buy for, I can tell you that they are my saviour. Not only cheap, but they regularly do specials on those 'new in' items. That means my kids are getting the latest fashion (or whatever character is 'in') and I am not having to fork out £££'s. Just now they have some fantastic Kids' Online Specials, with items from just £3.99. Use promo code 3057 and get FREE delivery too.
It's items like this Detailed Sweater* that I love from H&M. Where else could you get a sweatshirt as nice for just £3.99? You would struggle even at Primark. These will have a normal selling price of £7.99, so get them whilst they are cheap.
These Jersey Dresses* come in five different colours. They were £5.99 and are now only £3.99 delivered with that order code. I like the coordinating Leggings* too for £4.99.
Another thing that has me returning to H&M is their customer service team. If I ever have a problem, they are polite, attentive and get the job done.
Delivery is normally £3.90, so remember to use that order code and save yourself even more money.