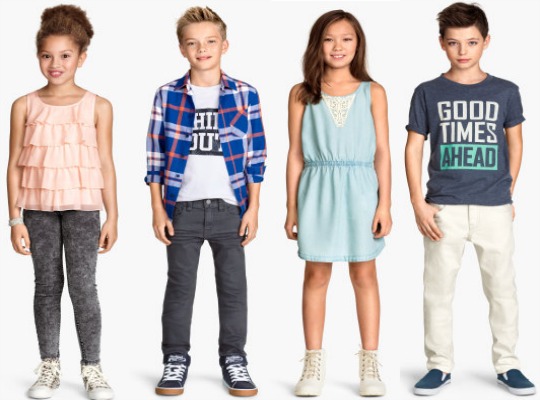 Here I am blogging about H&M again, and it's a pleasure. As long as they keep churning out the great bargains then I will be happy to write about them. A great deal of the clothes I buy for my children is from H&M. I think the quality is there and the prices are low. Just now they have up to 50% off Spring Specials Children's Clothes and also you can bag yourself FREE delivery to boot. Not bad, huh?
Just enter order code 2946 at the checkout for that FREE delivery. You must spend £6 or over but that's the same amount set for online orders anyway. H&M would honour any orders below that amount even without promo codes.
There are lots of great buys for boys and girls but I think there's slightly more choice for those little males. Here's what I consider bargains: Girls' Stretch Trousers* was £12.99 now £6.50 delivered, Boys' Twill Trousers* was £14.99 now £7.50 delivered, Girls' Lyocell Denim Dress* was £12.99 now £7.79 delivered and Girls' Hooded Jacket* was £12.99 now £6.50 delivered.
Delivery is at a charge of £3.90.