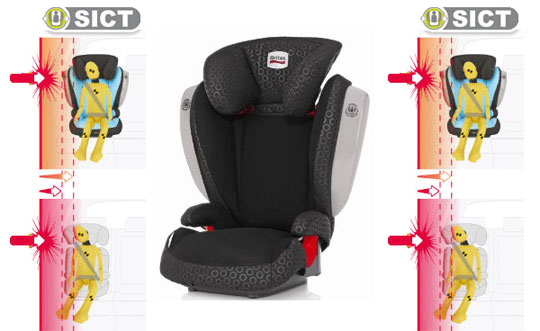 Amazon have reduced the price of this stage 2 and 3 Britax Kid car seat, with side impact cushion technology, down to £79.99 from £114.99.
There are a couple of universal truths and laws that you have to abide by, and deal with, when you have a baby.
You're going to need car seats for a fair few years and
They can be hideously expensive
The whole car seat 'thing' can be a minefield which is why we've put together a comprehensive Guide to Buying the Best Car Seat.
The important safety factors are: your car seat fits properly in your car, that there are guides to correctly position the seat belt across your child , that they're protected from side impacts and that the seat will grow with your child.
The important parent factors are: that the seat grows with your child so you're not constantly buying new ones, that it's easy to install and can be transferred into different cars and still fit, that the covers are comfortable and can be washed and removed.
There are, of course, plenty of other things to consider and safety factors to look out for; every single thing you could possibly wish to know about this Britax Kid car seat is available for you to read over on Amazon.
Thanks to werdas at HUKD