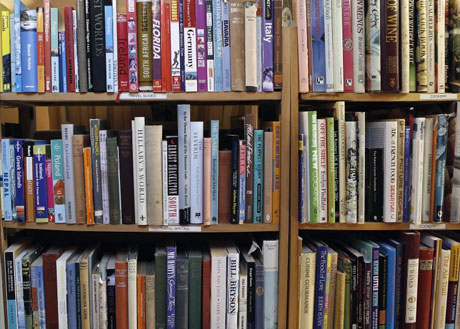 WAHOOO book bargains!
You can't beat books. If you think about how much they cost versus how much use (and abuse) they get and the sheer amount of enjoyment they give, they're positively priceless! Where to Little Wombat? is one of the titles on offer and he's a really cute little character.  There are several Little Wombat titles and this particular one is a board book telling the tale of a curious and adventurous little wombat (funnily enough) who wants to go and explore.  He decides to go and see the sort of places everyone else lives in but nothing really seems to fit with him.  When Little Wombat gets back to his own den, he realises that there really is no place like home. Vegetable Glue is another book we can grab for just £1.40 and has RAVE reviews, every single one of the reviewers has given it the full five stars!  It's another board book and is written in rhyme, here's a sneak preview...
"When my right arm fell off,
I knew what to do
I stuck it back on
With vegetable glue!"
"Hilarious," "Fantastic words and pictures," "A big issue book without the preaching," and "SUPERB!" are just some of the things that have been said about Vegetable Glue...I think it's guaranteed to be a winner don't you?
There are lots of other books to choose from starting from £1.40 so enjoy musing along the virtual bookshelves and bagging some book bargains.
Thanks to redhottrain over at HUKD!