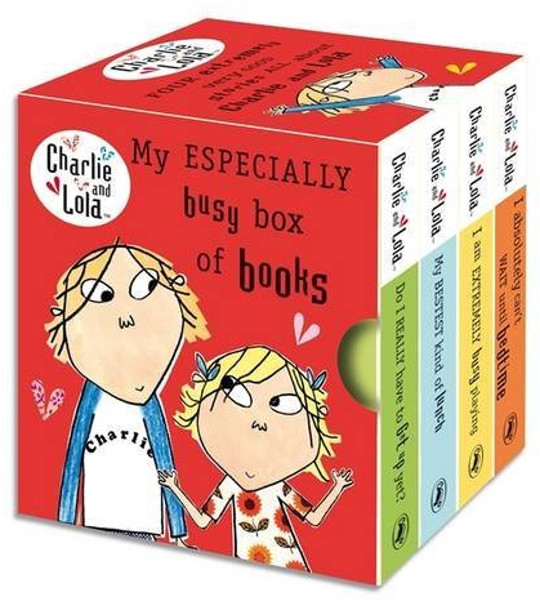 Amazon has an offer on Charlie and Lola's My Especially Busy Box of Books, a little compendium library of books, selling at £3.74 instead of £4.99. It's not a huge difference, but it's a pretty nifty price for a whole complete presents, stocking filler, or pass the parcel present!
There are four books in this set - actually, mini books, they are.
They are board books, making them hardier and ideal for little hands. The slipcase for storage is apparently also pretty sturdy, and good for keeping them in.
One of the reviewers said of the books, "Being hardback, he [her son] can easily turn the pages, stack them in piles, put them in and out of the box - the fun goes on and on!" She also said their simple style helped her daughter learn to read, which is a great bonus of children's books.
Another bonus mentioned is that having four different books means you can choose to read just one, or all four if you have the time and inclination.
Either way, it seems a whole lot of fun for the price.
Thanks to jaysmiles23 at HUKD