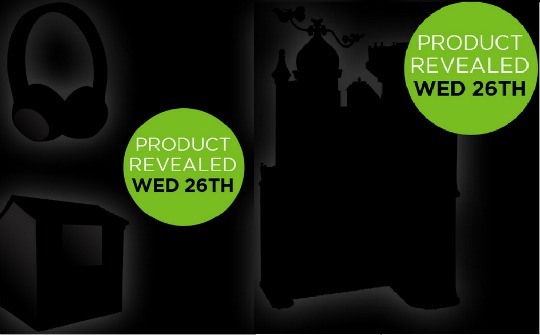 Asda had us all excited with their teasers over the mystery items that will be included in their massive Black Friday offers this year, and today they have revealed a little more info... but not everything!
What they have told us is that it will be INSTORE ONLY and that it be "NOT ONE DAY OF EARTH SHATTERING PRICES...BUT TWO!"
Different offers will be available from 8am Friday and 8am Saturday. The prices will be revealed tomorrow for Fridays offers, and on Friday for the offers that start Saturday.
On Friday the Barbie Fantasy Castle, Little Tikes Playhouse, Hot Wheels Track Set are the big Toy deals. There's also a Polaroid 40" TV, XBox 360, Beats Headphones and a Polaroid Tablet in the main offers.
If that's not crossed off everyone on your Christmas shopping list then on Saturday the big offers are an XBox One Pack, Skylanders Trap Team Starter Pack, Little Tikes Crazy Coupe, Nerf Hailfire, plus another Polaroid TV, an Archos Tablet, a Blu Ray Player and a Black & Decker Drill!
The dedicated Black Friday page on the Asda website gives more details of these offers, a guide to help find your nearest participating store, and promises that there will be many more offers coming.
See anything you like yet? I think I may be waiting in line outside Asda for a Little Tikes Crazy Coupe. See you there!
You can see more about Black Friday offers here.