One of the best parts of a LEGO party is the decor. You can really take it anywhere, if you're able to put the time or money into it. We had a LEGO party for my daughter's 4th birthday, but since a lot of her friends are younger or have younger siblings, it was a LEGO/Duplo crossover. Fortunately a lot of what you do in the one, you can do in the other, but our decorations will encompass both for today's post.
LEGO can be used in so many ways to decorate a venue!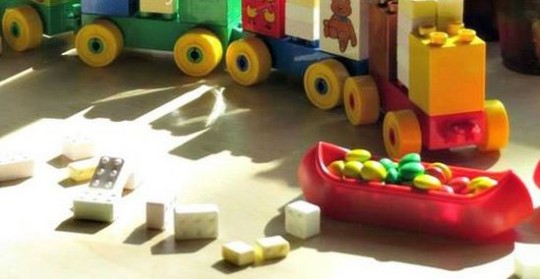 You can use LEGO pieces as serving dishes for the table, or pots for holding the cutlery.

I love how this decor transforms doors into LEGO bricks, or sets the scene from the moments guests arrive. If you have time, patience, boxes, paint and glue, you can even have giant sized bricks dotted around the rooms too - I'm sure the kids would go crazy for them! For a slightly simpler idea, the hanging LEGO (paper) bricks are rather effective too.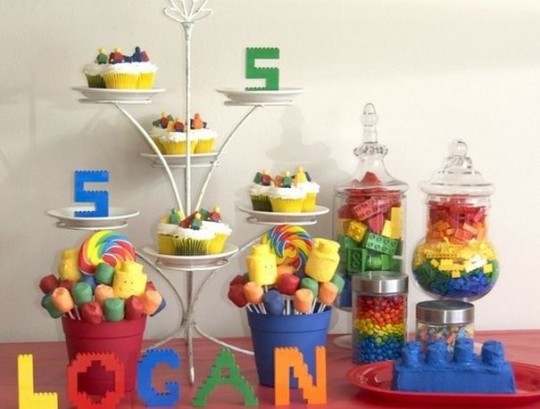 And as always, colour is the easiest way to draw people's minds to a theme, so this table with jars filled with bold and bright LEGO and DUPLO bricks is a perfect example of how you can use colours to cement a theme.