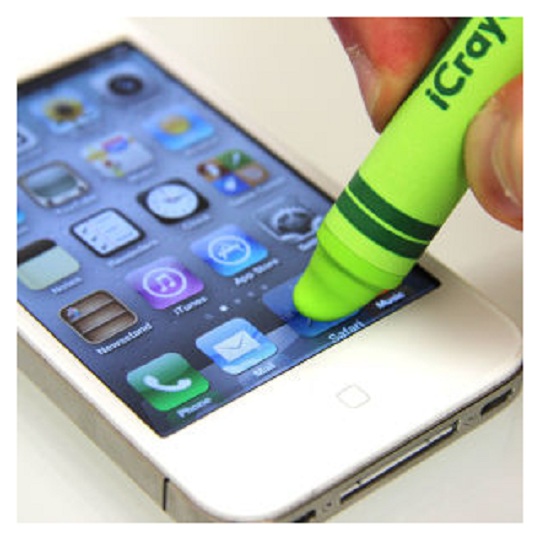 Tired of your kids playing on your smartphone or iPad using anything except the stylus leaving marks all over the screen? Then this clever iCrayon Touch Stylus will make controlling your iPhone, Android device or iPad child's play! Iwantoneofthose (iwoot) are offering three of these smart little devices for just £20. Alternatively you can buy one for £5.49. Delivery is free if you spend £10 or more so take a look at iwoot's website and see their other fantastic specials.
Touch screen technology is great but it's impossible to not get your device covered in fingerprints, unless you use a stylus like the iCrayon. It successfully blends modern technology with a retro form of control.
iCrayon has been designed specifically to interact with touchscreen devices e.g. phone, iPod Touch or tablet, and it'll conduct more effectively than your fingers. It's perfect for 'touch typing' or use it for drawing apps and games, your efforts at drawing will look a lot better and will be easier to guess when playing games. The iCrayon will keep your screen free from grubby fingerprints and it's also really useful during winter when you're wearing gloves.