Lamaze Play And Grow My Friend Emily £5.92 @ John Lewis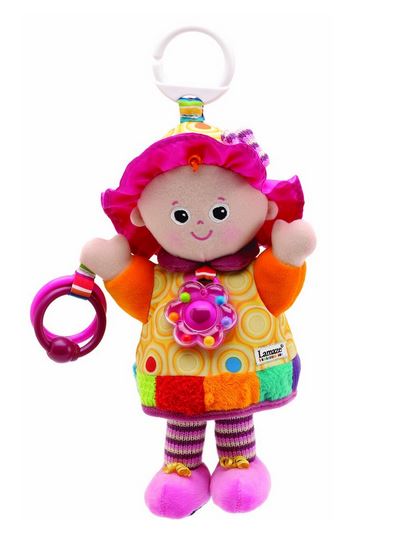 If you're looking for baby presents, the Lamaze Play and Grow My Friend Emily toy is reduced to £5.92 at John Lewis. She's the same price at Amazon, but as an add-on item, so you'll need to add £3.50 for shipping. Standard delivery with John Lewis is £3 for orders under £50, but click and collect is free.
Lamaze toys are everywhere you go, and it seems they come with every baby. Even when you try to avoid them, you end up with some. Trust me! They're like a package deal with having kids. Resistance is almost futile.
My Friend Emily is a soft velour doll with a sweet cherubic face and multiple developmental features. She has a rattle necklace, clinky rings, different textures and sounds to engage baby in exploratory play. Emily attaches to a cot, pram, car seat or anywhere baby goes.
Lamaze toys have a strong developmental focus, including things like animal icons and bright, high contrast colours to stimulate vision, and 'musical' bits to stimulate auditory skills.