Save 1/3 On Bepanthen Cream And Wipes @ Boots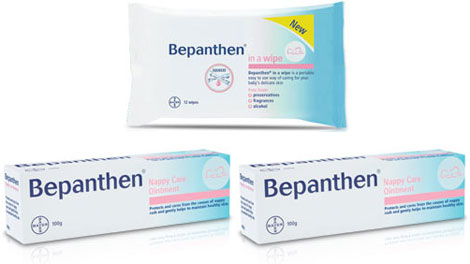 Boots have taken 1/3 off the price of 100g of Bepanthencream and Bepanthen Wipes.
Bepanthen is MARVELLOUS stuff; expensive, but marvellous.
A 100g tube of Bepanthen cream usually retails for £7.45, with this 1/3 off deal you can pick it up for £4.97. A pack of 12 Bepanthen Wipes (think cream but in a wipe) usually cost £3.26; at Boots just now they're £2.17.
I have to admit it's a close run race between Bepanthen and Sudocream - both are extremely good at doing what we all know them best for, sorting out nappy rash.
My teenage daughter swears by Sudocream for making spots disappear almost overnight and my tattooist gives strict instructions to all clients that they must apply Bepanthen cream to their new tattoos to help them heal!
However, I can't imagine your little one's going to be having a tattoo anytime soon, so here's the deal on nappy rash and newborn skin...
Bepanthen cream is so gentle it can be used at every nappy change, even on the highly sensitive skin of premature babies, as it contains no fragrance, preservatives, colours or antiseptics.
It also contains pro-vitamin B5. Pro-Vitamin B5 gently aids natural skin recovery, while keeping it soft smooth and moisturised; Bepanthen cream forms a long lasting, breathable transparent layer, protecting even the most delicate skin from the causes of nappy rash.
So there you have it; Bepanthen cream is just awesome all round and so is the current price at Boots; order online and collect instore for free.
Thanks to b0rn2sh0p at HUKD