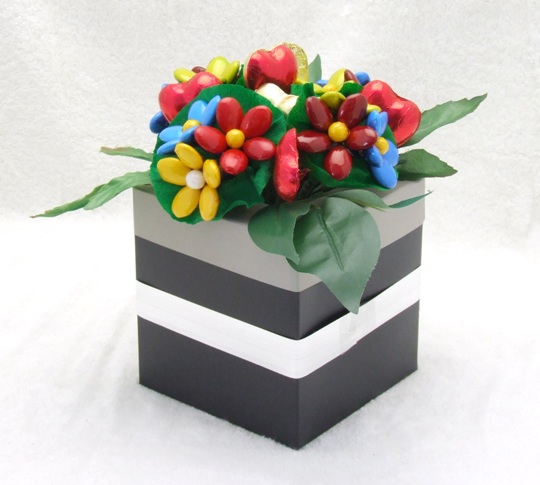 Ok, so, YUM! How divine is this idea? A chocolate bouquet for a new mum and baby. I think that is the best way to say congratulations. So, we have a lovely 10% discount with BabyBlooms that you can use to shave some pounds and pennies off the original £34.99 cost of a box of chocolate flowers.
There are two different types of chocolate bouquet for you to choose from. They are both entitled Hearts and Flowers, but one comes in a cream box and the other in a black box. Not a huge distinction, obviously, but at least you have some level of customisation.
Discount: 10% Off
Expires: 31 August 2012
Gift Voucher Code: PY10
It is worth noting, however, that this 10% discount also includes the rest of the BabyBlooms range (we reviewed them here) which is really stunning and well worth buying for someone very special. I am such a fan of the idea that I want someone close to me to PLEASE get pregnant already!