Mum's Freebie: Bounty Packs collectable from Asda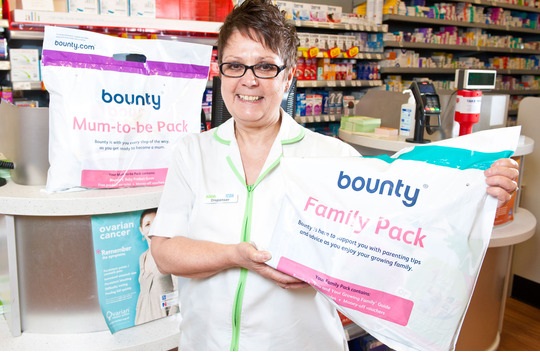 If you're pregnant or have just had a baby you can now pick up your FREE Bounty packs from your local Asda store! The free Bounty packs include information and products to help you prepare for your baby's arrival and beyond. There are items such as coupons for the products you'll need during and after your pregnancy, practical and helpful guides and free samples, lovely, we LOVE freebies.
How to collect your Bounty packs:
Pick up your free Bounty pack from your nearest Asda Pharmacy or, if your local store doesn't have a Pharmacy counter, ask at the Customer Services desk. This service is available at more than 400 of their stores so just go to their site to find out where the nearest participating store is.
Bounty has been providing expectant and new mums with free sample packs for over 50 years. Their packs contain important information, expert advice and free samples from the leading baby brands to help you choose what is right for you and your family.
Thank you Asda and Bounty and M.Oliveira!