Mini Kit £25 @ Cheeky Baby Wipes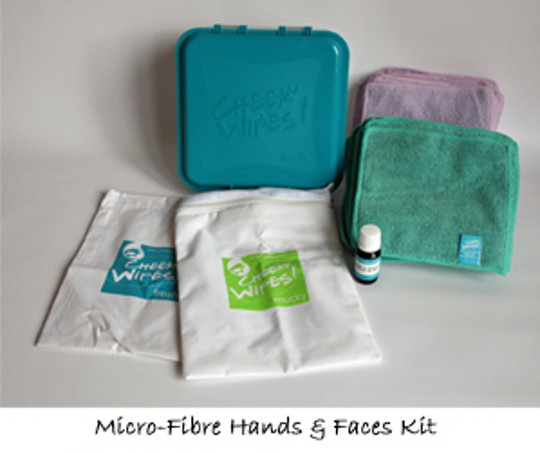 Cheeky Wipes have a special offer on their Mini Kit, which they're selling for £25 instead of £29.90 and there's free postage too.
Cheeky Wipes, for those who don't know, are reusable wet wipe squares that can be used along with cloth nappies, or just in place of chemical laden wipes to clean hands and faces at meal times and out and about.
In this Mini Kit you receive 25 micro-fibre baby wipes, one fresh baby wipes container, one wipes bag, one mucky wipes container, and a bottle of Lavender or Mandarin essential oil. That way you can wet the wipes before you go out or at the start of the day and after use, pop them in the mucky wipes container, from where they can be popped straight into the washing machine.
Even if you don't use these for dirty nappies you'll save an absolute fortune on wipes over the toddler years and they are dead easy to use.
Thanks to cheekywipes on Twitter