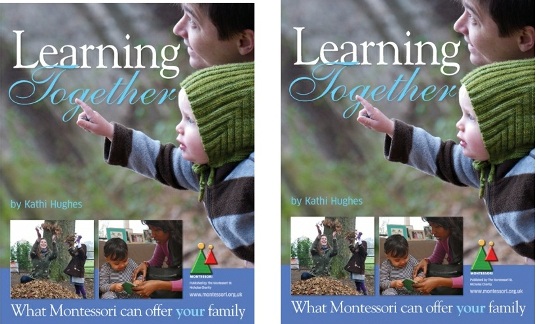 Recently my husband and I were looking at a new school for our daughter and one particular school kept cropping up as highly recommended by our peers. It was a Montessori School and because we knew nothing about it we were rather delighted when I was sent Learning Together, a book that teaches you what Montessori can offer your family.
The book is very well written and pulled me in immediately. If am honest, it made me feel like I had failed my daughter somehow. The "phase" she is going through at the moment is appalling and I wonder if it is due to my rushed lifestyle and my failure to make her feel like she has control.
I stole some of the ideas from this book and found that my daughter responded really well. I am swapping "No" for other ways of explaining my decision and actively encouraging her to see why I made this decision and to form her own thoughts. She is returning to her usual loving self and I am becoming a Montessori convert.
The book is laid out very well with plenty of imagery, clear writing and simple examples. It isn't judgemental or preachy at all, a factor that I found very refreshing. It also offers enough insight to make you want to read up more on the subject and they also include resources at the end of the book, making it easy to find the information you want.
This is not the definitive guide to Montessori but it is a really good read that makes you feel like you can do something important in your child's life, and with your child. It costs £6.99 directly from the Montessori shop and has a ton of advice you can implement today. Well worth getting if the Montessori way of life interests you.