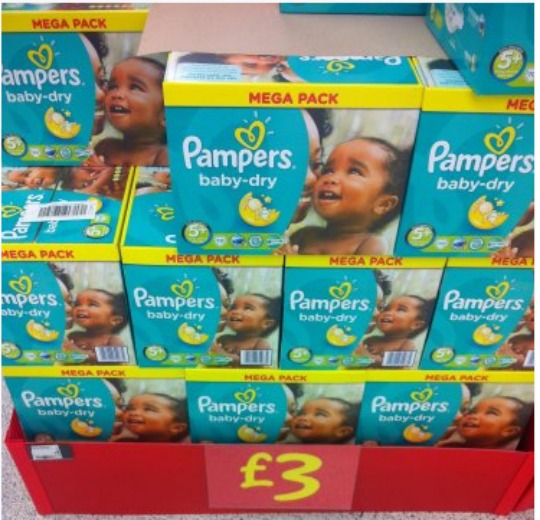 Passing an Asda today? Keep your eyes peeled for these Mega Boxes of Pampers for just £3. These normally sell for around £7 on offer but we have heard that the Asda in Benton, Newcastle have reduced these to just £3 in a multitude of sizes. Now we can't guarantee that you local will have these at such a low price but we say it's worth a look if you are passing.
We reckon that over the next few weeks more and more stores will be reducing these Pampers Babydry Mega Boxes as the cardboard box packaging is being phased out in favour of new soft packaging. So, you might find that whilst your nearest Asda don't have these at this price yet they might soon.
The amount of nappies in each box is dependent on what size you require.
If you can't find these Pampers Babydry Mega Boxes for £3 then why not see what other Pampers bargains are on offer with Pampers' Wonder Weekend, here.
Let us know if you manage to bag one of these £3 bargains!
Thanks to sabza @ HUKD