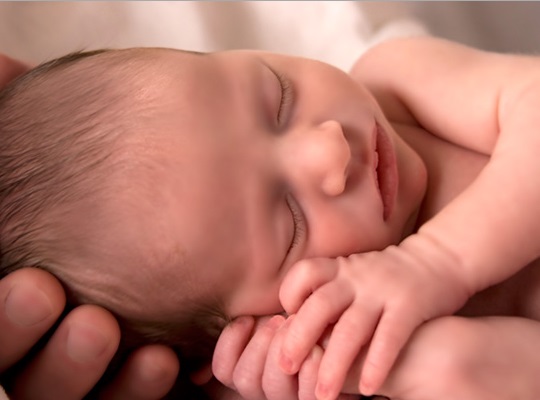 People queue up to give you stuff when you have a baby. Retailers recognise that sleep deprived parents of newborns are only too willing to try anything that might work. OK I am being cynical here! But sometimes it feels that way when you have a baby.
The truth is there's a lot of baby essentials you need, and there's a lot of company's out there competing for your cash. A good way to entice you into using their product is with a sample, or pack, given away free. And lets face it, we all love freebies!
So here are all the baby packs and freebies we could find at PlayPennies. We might not have got all of them. So if we've missed any, then please let us know by posting a comment in the box at the end of the feature. Now, read on to find out more.

Free samples
These are the most well known - Bounty Packs been going out to mums and dads for about 50 years. You get 4 bounty packs, at various stages of pregnancy, birth and afterwards. As well as free samples you get information and expert advice. Click here to sign up for yours.
Of course there's a Heinz Baby Club, and if you join you'll get mail pack with free products. Could be handy even if you're not planning on using baby food as such - a jar can be a life saver on long journeys. Click here to sign up.
My favourite 'cheat' baby food like this though was HiPP Organic. And there's the HiPP baby club, which will also send you out free samples of food. Along with lots of other goodies like a baby calendar, 1st Year Record Book, expert advice, and an A-Z of pregnancy & baby health. Click here to sign up.
Join Beaming Baby for free nappies and other samples. Mostly though I was attracted to the bit that says free nappies. You spend so much on those things that any extras you don't have to pay for count! Click here to sign up.

Free vouchers
Mothercare run a baby club too. Visit the Mothercare Baby&Me club to sign up and receive advice, information, and vouchers that amount to hundreds of pounds off products. You will also hear first about special offers. Click here to sign up.
Get £200 worth of money off vouchers for Argos when you join the
Emma's Diary Baby Club
. Plus you get other exclusive discounts and offers, and membership to the Avent Due Date Club. Click
here
to sign up.
The Sainsbury's Little Ones Baby & Toddler Club will also provide you with vouchers and special offers. When you join at the moment you get a voucher for £5 off their Little Ones range. The supermarket also does other offers at different times, like getting extra nectar points for nappies. Well worth signing up for mail outs if you shop at Sainsburys. Click here to sign up.
Lots of vouchers available from Tesco too if you join the Tesco Loves Baby Club. Plus you'll get a permit for priority parent and child parking, along with information such as recipes and special offers. Click here to sign up.
The Cow & Gate Mum and Baby Club offers money off vouchers, along with a pregnancy diary (if you sign up to all of these you're going to get a few of these!) and lots of advice too. Click here to sign up.
Get more money off coupons with the Toys R Us Mother and Baby club. The retailer doesn't just sell toys but all sorts of baby products, so this could be useful. You'll also get notice of special offers etc. Click here to sign up.
Free goodies
One shop you may find yourself frequenting quite a lot once your bundle of joy is born is Boots. When you sign up to the Boots Baby Club you'll get a free change bag. You'll also get extra points on your Advantage Card whenever you buy baby stuff, and you'll be sent special offers. Click here to sign up.
I signed up to the Aptamil Aptaclub to get the free cuddly bear, and it was really cute. I did find that the information and advice given on the website was more useful than other sites. Click here to sign up.