Asda Baby Event Sneak Peek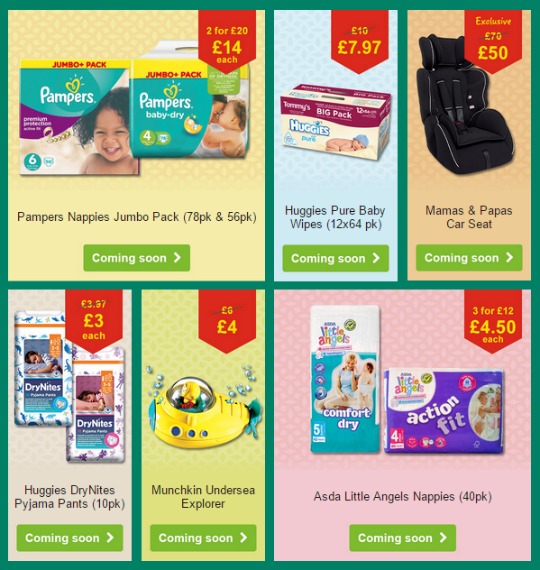 I'm still waiting for my Asda Baby Club leaflet to pop through my letter box, but there is a little more information now about the deals on offer. Asda have released a "Sneak Peek" at some of the offers that will be in the Baby and Toddler Event that will be online from 18th April and in stores from 20th April.
Much as I love an Asda Baby & Toddler Event I can't help but notice that half of those offers have been active for months. I can't blame Asda for using the Baby & Toddler Event to publicise their permanently brilliant baby offers, but I'm still waiting to see what other bargains they have to offer.
The Early Bird Offers have already started, and you can find those along with further updates on the Asda Baby and Toddler Event web page here*. We will keep you posted.