Little Angels Christmas Elf Nappies On Sale 5th November @ Asda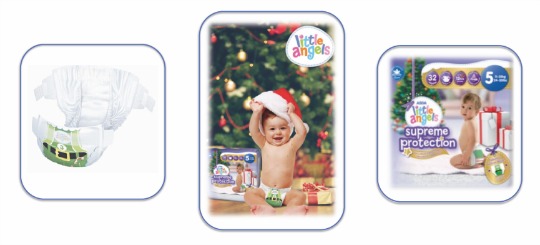 Oh my word, cuteness overload!! You can't get much more festive than these adorable nappies from Asda. The Little Angels 'Supreme Protection' nappies have had a Christmas makeover and now feature an adorable elf design on them!
The Little Angels nappies are priced at £4 a pack and come in several sizes. They are available from the 5th November in Asda stores and online shortly after.
If you're thinking of making Christmas cards or sending pictures to grandparents just think how cute your little bubba would look in one of these elf nappies with a Santa hat, adorable! If my little one was still in nappies I would definitely be buying them purely for the novelty factor! My very own Buddy the Elf! :-)