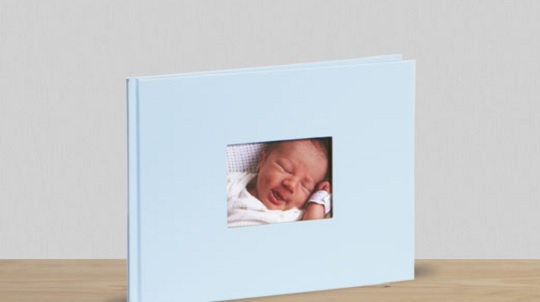 This is a pretty nifty deal if you fancy grabbing some awesome memories in book format for family and friends! Photobox has a special offer where you can get up to 65% off their classic A4 photobooks but only until midnight 25 July 2013.
Brighten up your life with many colourful covers to choose from and all of them boasting a cute little window that will show off your favourite photo. To get your discounted photobook you need only buy the credit you need and get going. I have found the Photobox products that I've reviewed in the past to be really great quality and I'm not just saying that.
I've reviewed quite a few different brands and Photobox is one of only two online photograph studios that I rate. The book I made for Father's Day a few years ago is still gorgeous and none of the photos have faded at all. So much so that I'm definitely in on this deal. Just think, instead of paying £101.75 you will pay £35.61. It's a steal.