240 Lansinoh Disposable Nursing Pads £14.64 @ Amazon/John Lewis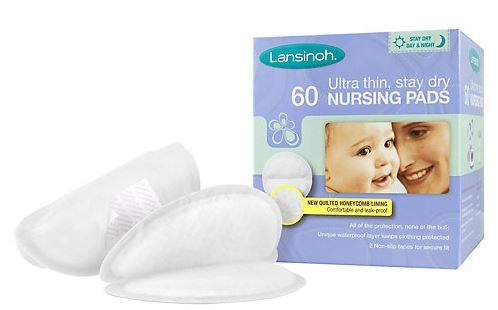 Amazon and John Lewis have both reduced the price of a 4 pack of 60 Lansinoh Disposable Nursing Pads to £14.64. If you buy from John Lewis you'll need to add £3 for delivery or if you're local enough you can click and collect. Amazon's offering is with free delivery, however, so that wins out for me, or would have in those early days of getting one or two children in and out of car seats!
I had a couple of silk reusable breastpads in the early days of feeding a newborn, and they were a godsend, I can't tell you how much I loved them. When they had to go in the wash however, having a few disposables on hand was always welcome, and these Lansinoh ones were a favourite around here.
Lansinoh disposable nursing pads have an ultra thin contour for natural fit that won't show under clothing. They are hygienically wrapped for cleanliness and convenience, and have a non-slip extra-wide adhesive tape so the pad stays in place. They will keep their shape, even when wet, which is great too - bunching up in your bra is no fun!
There are plenty here to get you started, and 240 should last you a good long while.