2 Pink Fitted Cot Sheets - £1.75 @ Asda George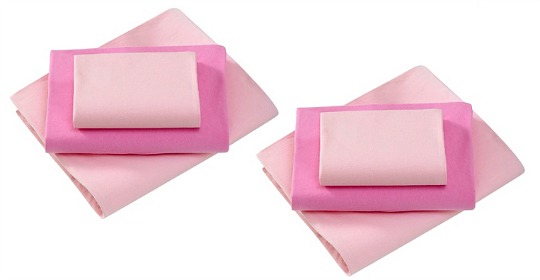 I have no idea why these are so cheap, but I hope it helps someone! I was looking for bargains as usual and for some reason a 2 pack of fitted cot sheets in baby pink will set you back a measly £1.75 online at George at the moment. It may not be the most exciting bargain in the world but it's a pretty brilliant price!
There's not a whole lot to say about them, other than that they are 100% cotton and machine washable. It's a shame there is only the one colour as if they were white, cream or neutral there would be more of us able to use these, but as there are only pink left that might be why they are being sold off.
So, if you have a pink nursery you're in luck. :)