Up To £15 Off Selected Childrenswear @ Monsoon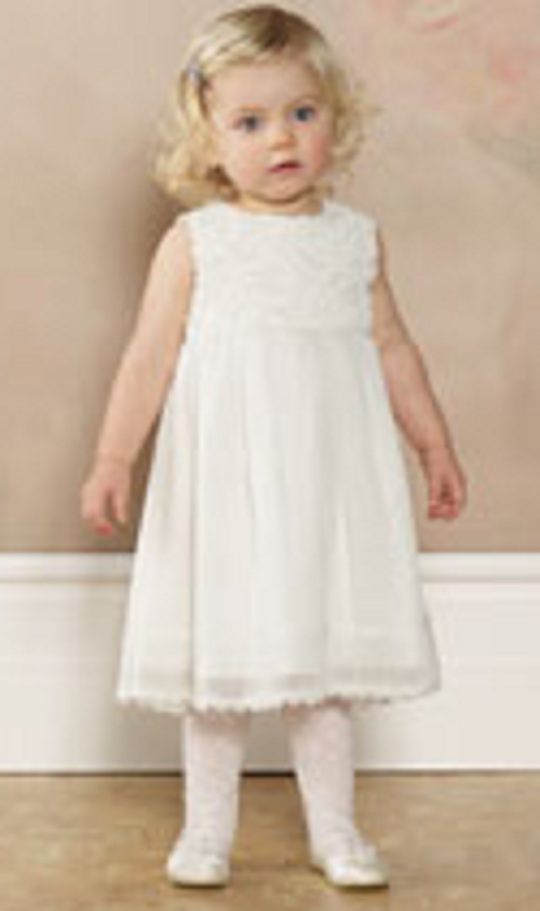 Monsoon has taken £5 off this gorgeous Baby Rowena Georgette Dress so now you only pay £25 to transform your little tomboy into an angelic looking cherub! Previously selling for £30 that's a saving of 33%! Plus Monsoon offers free returns if you return the item within 28 days. Standard delivery to anywhere in the UK will cost £3.95 so browse Monsoon's site and add a couple of gorgeous things for yourself.
Is your little one part of a wedding retinue or needs to dress up for a special occasion? Then check out Monsoon's site for up to £15 off the most gorgeous kiddies formal wear. From boys collared dress shirts and three piece suit sets to girls dresses, cardigans and shoes (glorious shoes!), you'll find something that will make your child look angelic (even if s/he isn't acting angelic).
I LOVE this pretty baby dress with gorgeous corsage detail on the bodice and button fastening with tie at the back and think the pretty scallop detailing at hem is just divine! Its only available in white (so keep that Ribena away!) and is selling fast! Currently they only have stock of the dress in sizes 3-6 months and 6-12 months so if you've got a dressy event in the future order today!!