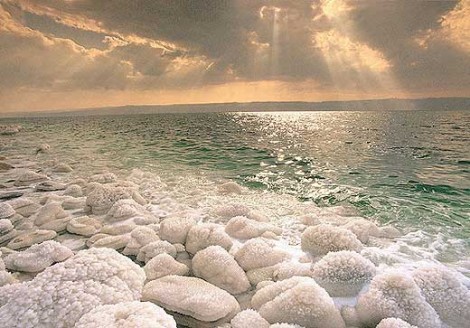 As the PlayPennies March is for Mums month comes suddenly to an end, what more fitting way to end things off than with a truly scrumptious range of Dead Sea products from Malki?
Jo, our yummy mummy doc, and I both received a sample of the natural bath salts with aromatherapy oils and rose petals for review. These are available in two delectable scents, frankincense and jasmine, and we both got one of these each.

When we first got our bath salts, neither of us was particularly impressed with the packaging. It's entirely plastic and feels a little bargain basement as opposed to lap of luxury.
"I found the packaging a little unattractive with the dark blue lid and label," said Jo, "I wouldn't pick it off a shop shelf."
This all changes once you pour it into your bath water though. The smell is absolutely delicious and the salts dissolve really quickly. I really hate it when I sit down in a nice toasty bath with special effects like this, and end up scratching me delicate bum on crystals stuck to the bottom.
"You only need a small amount to get the desired effect," said Jo, "The contents would last for at least ten baths."
I have to agree with her, my frankincense oils and salts really filled the air with a stunning aroma and I didn't need to use nearly half as much as I'd expected to.
"I found the smell and quality to be so much better than I expected when I saw the packaging," said Jo, "It
gave a lovely bath and really does the job well."
The beneficial properties of Jasmine include skin moisturising and toning (although not quite sure how that works, but anyway) and the fragrance is very soothing to the soul. Frankincense, the smell with a famous history, calms your breathing and your mind while soothing tense muscles.
I have to say that I was a vibrating ball of stress when I clambered into my bath and whether it was the effects of the oils and dead sea genius or just the hot water, I stepped out feeling gloriously silky and calm. For me, this worked a charm.
The only thing that neither Jo and I liked very much was cleaning the rose petals out afterwards. While I can see the appeal of lying in a bed of floating things, I am not a huge fan and don't really see the point. (feel free to explain this to me at any time).

"Although I enjoyed this a great deal I probably won't use it that often," said Jo, "The thing is, I didn't like having to clean out the bath afterwards."
And Finally
As a busy mum, cleaning out the bath after snatching a few precious minutes of "me time" is not exactly a great ending. However, for only £5.95 at Boots they are a stunning way to unwind and relax with a glass of wine, soft music and a damn good book. Certainly a lot cheaper than hauling yourself off to the Dead Sea itself...