Munchkin Bath Letters and Numbers £4 @ ASDA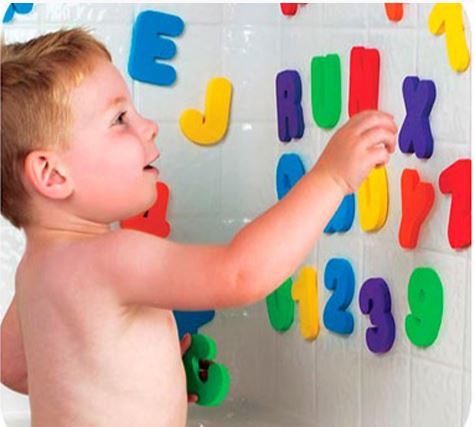 ASDA have the Munchkin Bath Letters and Numbers on sale for £4 in their clearance section - this is a great price if you're able to click and collect, but if you're getting it delivered on it's own, head over to Argos instead, where it's £5.99 with free delivery.
I loved these bath letters when my oldest was small, she just loved sticking them all over the bath. We progressed to shapes and animals - yes, we did it the wrong way round - and she'd spend ages in the bath making up stories with the pictures. Such a vivid imagination!
I'd imagine now as a pre-reader reverting to letters could be great bath time fun while playing around with simple words.
Munchkin Bath Letters and Numbers are suitable for children from 3 years of age - I guess due to chocking hazard, but my daughter loved them from much younger. The shapes are made from a soft, durable non toxic foam material, so it's okay if they get mouthed a bit or to have them in the bath with the child.
They stick to the bath wall when wet. The set includes 26 floating letters (A-Z) and 10 floating numbers (0-9).