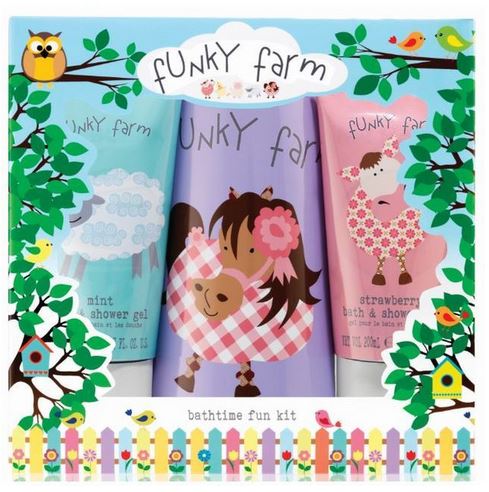 Looking for something to top up the gift drawer a little? How about a pamper package for a little princess? The Baylis & Harding Funky Farm Bath Time Set at ASDA is reduced from £6 to £3. You can collect from ASDA for free, or you can pay £2.95 delivery - but then for £2.95 you could get about another bath time set! Ocado currently sell them for £12 and Amazon have it for £7.04.
What girl (or boy!) doesn't like a bubble bath, and I'm thinking of this set for a birthday party coming up next week. For a young girl I'd add a personalised facecloth and child's towel or similar, and make a cute little gift set out of it. Or if you're looking for just 'stocking filler' style gifts, these would be brilliant too.
The Daisy fragranced set is hypoallergenic so should be good for most skin types.
The set includes the fruity 200ml Strawberry Bath and Shower Gel and a soothing 200ml Orange Bath and Mint Shower Gel along with a crazy farmyard character wash mitt, to help gently cleanse young skin to its natural perfection.