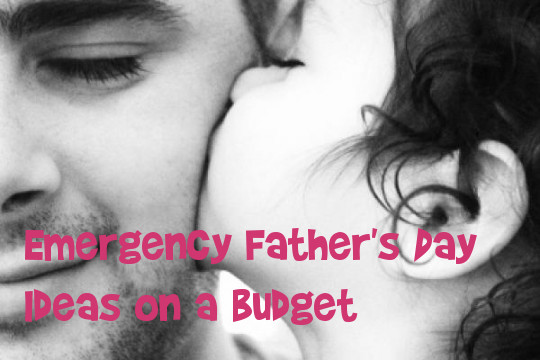 My friend and colleague, Lynley, wrote a very clever and interesting feature on Father's Day gift ideas, unfortunately, I didn't read it until it was a little bit too late for me to do any of these ideas without it looking, well, like I did it a bit too late. It got me thinking about how there may be others out there, like me, who were faffing around and waving their arms in despair and figured I should try and find some quick and easy ideas.
1. Bake it There are plenty of recipes out there that you can use to whip up biscuits or cakes in a second. Honestly, really easy ones that won't look like you've smashed them together at the last minute and often use ingredients you've already got in the house.
Check out these Father's Day biscuit recipes from AllRecipes, Taste of Home, Baking Inspiration and BBC Food. Easy as pie! And if they look or taste awful, just make sure the kids did the bulk of the baking and he can't complain. You also get the added bonus of the kids learning about cooking and spending quality time with you. It's a brilliant win.
If biscuits are not your thing, then why not poke around these quick and easy cake recipes from BBC Good Food, Easy Living, The Cake Recipe and AllRecipes. The usual suspects but I dug out the sections for you. Phew, so tired now…
2. Make it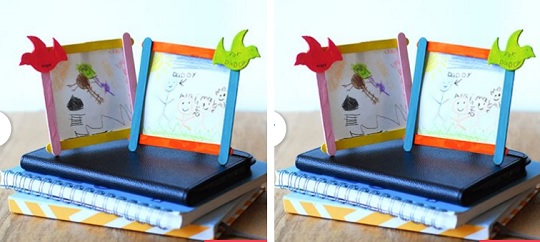 If, like me, you don't have card and fancy paper and stamps and paints lying about the house you're going to need some emergency supplies and ideas. Please do go to the nearest WH Smith or Poundland and grab the relevant tools. It won't be hard and you can hopefully squeeze it into your lunchbox or weekly shop. Before you go, though, take a look at these ideas on Spoonful. Wow, right?
You'll need to select the Father's Day gift you want to make before you go shopping or it could be a bit, well, pointless. Of course, while you're out there you can buy a £1 card from Poundland, but where would the fun be? Especially the DIY picture frame. That is SO cute.
Another brilliant site to visit is Parenting.com as they have easy to make crafts for Father's Day that really are just that, easy. These are pretty good for the parent with younger kids who don't want fiddly ideas but do want cool presents.
3. Take it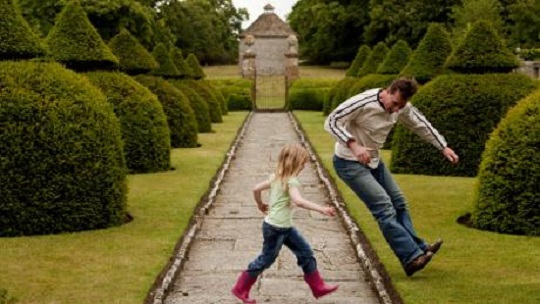 Pack the old guy up, I mean, your husband and take him somewhere for the day. You won't need to spend any time baking or making, just taking him off to somewhere lovely nearby that will get the family outside and having fun. If you are not entirely sure where to take your hunk of a husband, take a look at some of these ideas…
First off Visit London has a bunch of ideas for Father's Day in London, the Bristol feels exactly the same way but they threw in some Father's Day special offers too. Visit Norfolk wants Dads to Go Free at venues in their area and the National Trust has listed some stunning locations all over the UK. None of these near you? Try out Blackpool for some ideas, Norwichfor even more places to visit and let Suffolk guide youalong their pretty paths for some more fun time with Dad.*
In short, you can do a bunch of things for Dad this Father's Day that won't break the bank or cut into your already non-existent time. These will hopefully have you ready for the day knowing that your other half will have a lovely time and know that he is loved. There are few things harder than letting someone down because you don't have a lot of time on your hands, so here's to you saving the day and having the best Father's Day ever!
*Some of these links may be changed or updated nearer to Father's Day.
Need some crafting ideas for Father's Day?  Or how about Free Ideas For Father's Day. We're also always on the lookout for Father's Day gift deals and offers.