£10 For 3 Or 4 Nights @ Pontins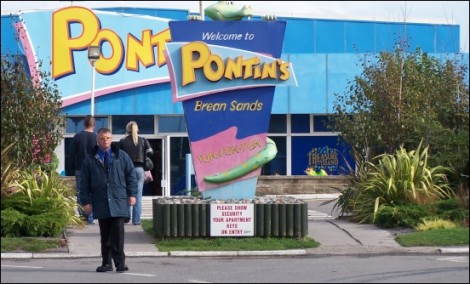 This deal is for various dates in September for you to stay at Pontins for as little as £10 for the entire stay! While you may not melt with happiness at the idea of staying at Pontins as a rule, let's face it, for only a tenner this is as good excuse as any to have a small break with the kids.
The site is currently offering a whack of different deals such as Autumn breaks from £15, as well as this £10 UK family offer.  On the landing page you'll see a countdown to when the offer goes live and the offer code you need to take advantage of it.
I've never been to Pontins and I know that the reviews are really mixed, with some people saying it is awful and others saying that it was just fine for the cost involved. You get free activities, live entertainment and all sorts of other extras at Pontins so for £10 you may as well see it as  a cheap adventure!
Thanks to the sedge at HUKD!