Hello Kitty Shaped Sandwich Container £2 @ ASDA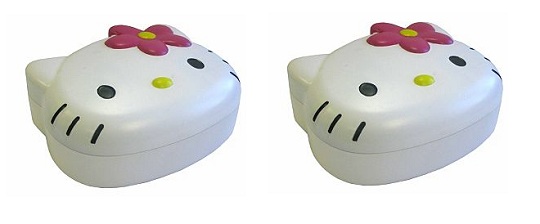 This is such a cute little deal and the price is absolutely awesome. Here you have a stunning Hello Kitty sandwich tin for a lovely £2 with free delivery to store so you can collect it whenever you get a chance.
Originally the Hello Kitty shaped sandwich container was only £3, so it is only £1 off, but for the price you can't help but feel it would make an ace Christmas stocking filler, or back to school essential without breaking the bank.
The Hello Kitty sandwich tin is perfect for fitting into a lunchbox or lunch bag and will hold your tasty sarnies perfectly snug and comfy. You can wash it in the dishwasher, as long as it's the top rack, and it will definitely bring a smile to your little ones face when they unwrap this.
I adore it and have so just ordered myself one, well, my daughter one, for her Christmas stocking.