Mums Freebie: Free Knickers @ Figleaves.com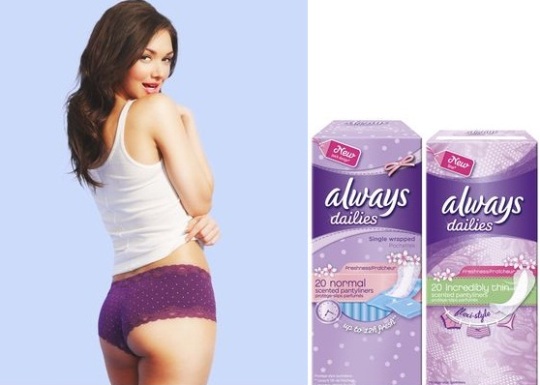 Imagine my surprise when I received a free pair of knickers in the post along with a box of Always Dailies and a letter. I don't often get posted underwear so it did make me pause. The offer also made me go, "Oooh." You see, if you buy a box of Always Dailies (and the other promotional packs outlined below), you can get a pair of gorgeous knickers for free.
Always Dailies has teamed up with Figleaves.com to offer women both a free pair of knickers AND 20% off from the online store. The first 2,000 customers will get the purple panties with their first purchase on the site.
To take advantage of this offer you buy a pack of Always Dailies, Simply Fits, Always Silk, Always Freshness or Always Freshelle (you can tell it is the right pack as it has the "Exclusive knickers and 20% off" sticker on it). You then log on to Figleaves.com and enter the code on the reverse of the sticker. Your purchase will then get 20% taken off and, if you are among the first 2000, you will get free knickers.
They are gorgeous by the way!
You will find these promotional packs of Always at participating stockists such as Tesco, Sainsburys and so forth. I would advise doing so instore so you definitely get one with the sticker and code on it as you can't always tell online.