Kids Freebie: Pokémon TV App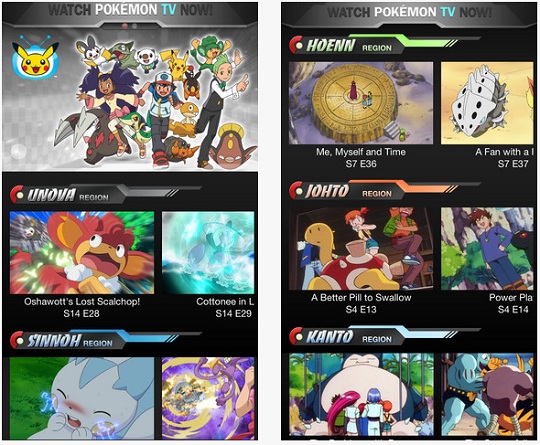 Watch Pokémon FREE, anytime and anywhere with this really cool Pokémon App. Your kids can enjoy the Pokémon animated TV series, special features and movies with the Pokémon TV App. And it's totally free for iPhone, iPad, iPod touch and AndroidTM devices.
"The Pokémon Company International today launched the official Pokémon TV application, now available free on iPhone, iPad, and iPod touch—and coming soon to Android devices. The Pokémon TV app helps fans follow the many adventures of Ash, Pikachu, and their friends in fan-favourite episodes from the animated television series that will be updated weekly from a library of more than 700 episodes spanning fifteen seasons. In addition, Pokémon fans can catch special features, trailers, and Pokémon movie events using the Pokémon TV app."
The app is fast and easy to use and navigate according to some of the reviews and the kids will absolutely love you for it even if you may have to pry your phone out of their hands when you need to make a call.
Go download the Pokémon TV App now, it's free, awesome!