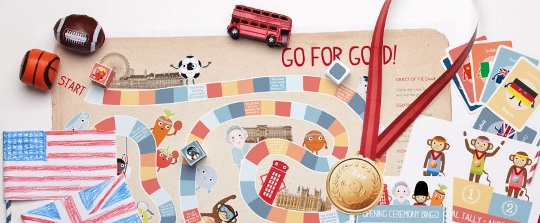 Tinyme have just launched a new range of free Tinyme Games printables for you to download and enjoy. This time around they are not asking you to register with them with your email address, like they usually do, so you can now download and use these without any strings attached. Nice!
The website has over 20 pages of super fun printable games activities, all of them designed around, obviously, the Olympic Games. You will find adorable personalised medals, opening ceremony bingo, playing cards, a Going for Gold board game and plenty more.
I love the free stuff that you can download from here actually. It isn't like most free sites where you download average pages with rather boring pictures on them, no, these are great and fun and really well designed. I am pleased you don't need to register with your email address too – that is always something I find rather tedious.
So, here you have it, plenty of free fun for your very own home Olympic Games. Enjoy!