Gift Packs For Expectant Mums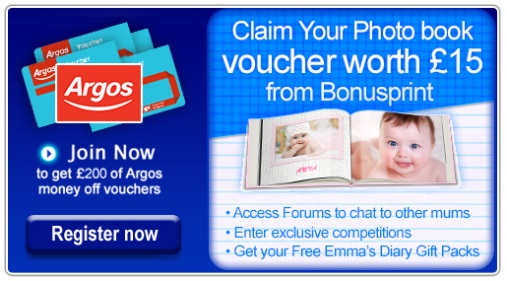 Emma's Diary has been around for many years, but if you didn't know about it - I didn't with my first - you wont have benefited from it. However, expected mums can receive three gift packs from Emma's Diary.
What you have to do, is register with Emma's Diary on the link above. Log in to the website, and download the gift pack voucher, and then go to Argos or Boots to collect your free gift pack.  Included in the gift pack are £200 worth of Argos vouchers too.
There are three packs to pick up over the course of your pregnancy, in three stages. These are:
Mum to Be Selections Gift Pack – in early pregnancy
Bump to Baby Selections Gift Pack – from your 27th week
New Family Selections Gift Pack – at baby's birth
When you sign up, you are also able to claim a free £15 photo book, and other freebies.
Thanks to Katiec1985 at HUKD